From Italian publisher Editoriale Corno to Marvel Comics, this is the evolution of an illustrator that learned to read through comic books.
The Ninth Art

and Illustration
Everything begins in Lucca, Italy, where Simone was born, raised, and continues to live. As a child, he developed his passion for illustration by reading Italian reprints of American super-heroes - Spider-Man, Daredevil, The Fantastic Four, and other titles distributed by "Corno" Comics.
His passion led to his first comic work. In 1987, at just 15 years old, Simone's comic strips were published in the local newspaper "Il Tirreno." At 20, he began to formally study anatomy, and two years later he produced work for Sergio Bonelli Editore, Italy's largest comic book publisher. At 28, while teaching at the International Comics School in Florence, he exhibited his first official portfolio: "ECHI (Echoes). At this time, he also worked with Direct2Brain, specializing in 3D design; he contributed script, storyboards, character design, and concept art for video clips for many artists. Simone also created album cover art for heavy metal bands.
In 2002, THE ART OF SIMONE BIANCHI is published, and in 2004, the first hard cover volume of Ego Sum, a sci-fi saga which Simone also wrote, is released. Volume two is released in 2005 and finds a greater audience in many European countries.
In October 2005, his next work, Onirika, debuted at the Lucca Comics & Games Convention, where he also painted the official poster.
Based on the success of his first three books, Simone produces work for the "Big Two" publishers of American comics. At DC Comics, Simone created covers for GREEN LANTERN, BATMAN, and DETECTIVE COMICS. He also worked with industry giants Geoff Johns (GREEN LANTERN #6) and Grant Morrison (SHINING KNIGHT mini-series). In February 2006, Simone signed an Exclusive Contract with Marvel Comics. His first assignment was six issues of WOLVERINE, including the landmark #50, with Jeph Loeb, and then a series of issues of ASTONISHING X-MEN with Warren Ellis. He was also provided the opportunity to create the official costumes for Marvel's mutants – which were used for the next six years.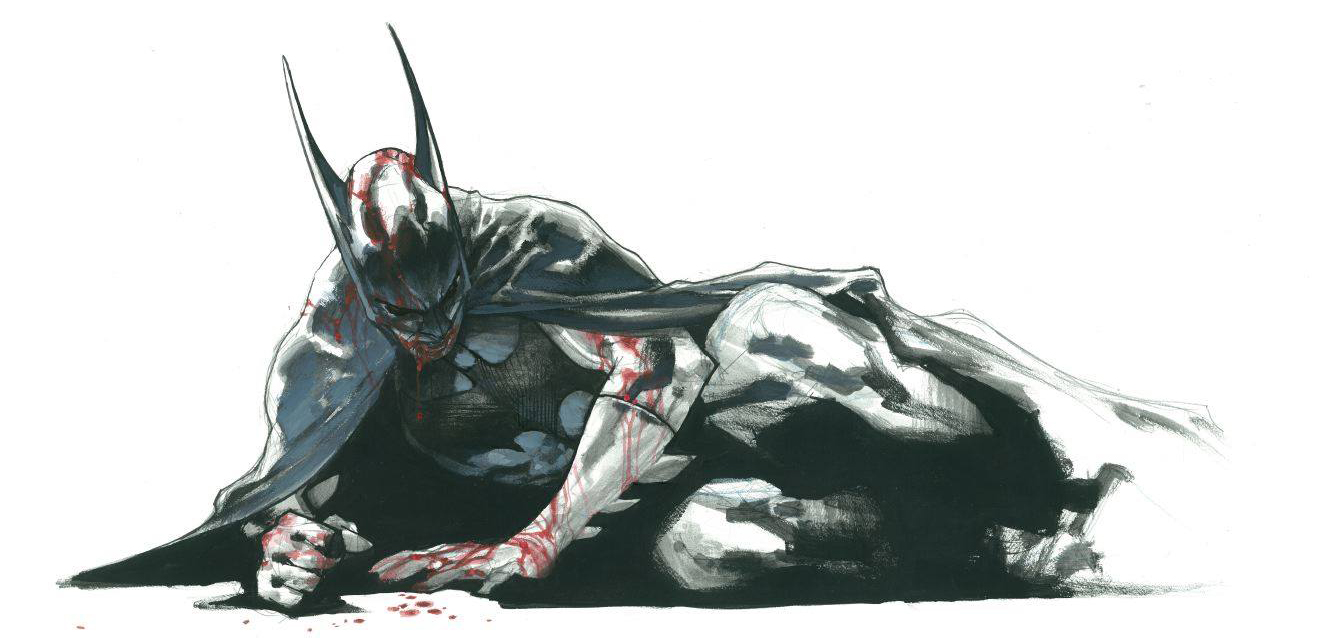 In 2009, reteaming with Jeph Loeb, he creates Wolverine's newest enemy, ROMULUS.
The following year, he illustrates the cover and interiors of the six-issue mini-series THOR: FOR ASGARD, written by Robert Rodi.
From 2011 to 2014, Simone is constantly working on Marvel's premier titles and collaborating with the best writers in the business. FEAR ITSELF: UNCANNY X-FORCE with Rob Williams; WOLVERINE REVOLUTION with Jeph Loeb; THANOS RISING with Jason Aaron; NEW AVENGERS with Jonathan Hickman; and THOR AND LOKI: THE TENTH REALM with Jason Aaron and Al Ewing.
He was then commissioned by Marvel Comics to create covers for the new STAR WARS series, and provided the interior art for issue #7.
In 2018, Simone becomes the first Italian illustrator to be selected by Upper Deck for it's "Marvel Masterpieces" – an honour bestowed once every two years for an "upper deck" talent to interpret Marvel characters. Over the course of 18 months, Simone created an astounding 135 images. The originals were exhibited at both the Lucca Comics & Games Convention as well as the Metropolis Gallery in New York simultaneously!